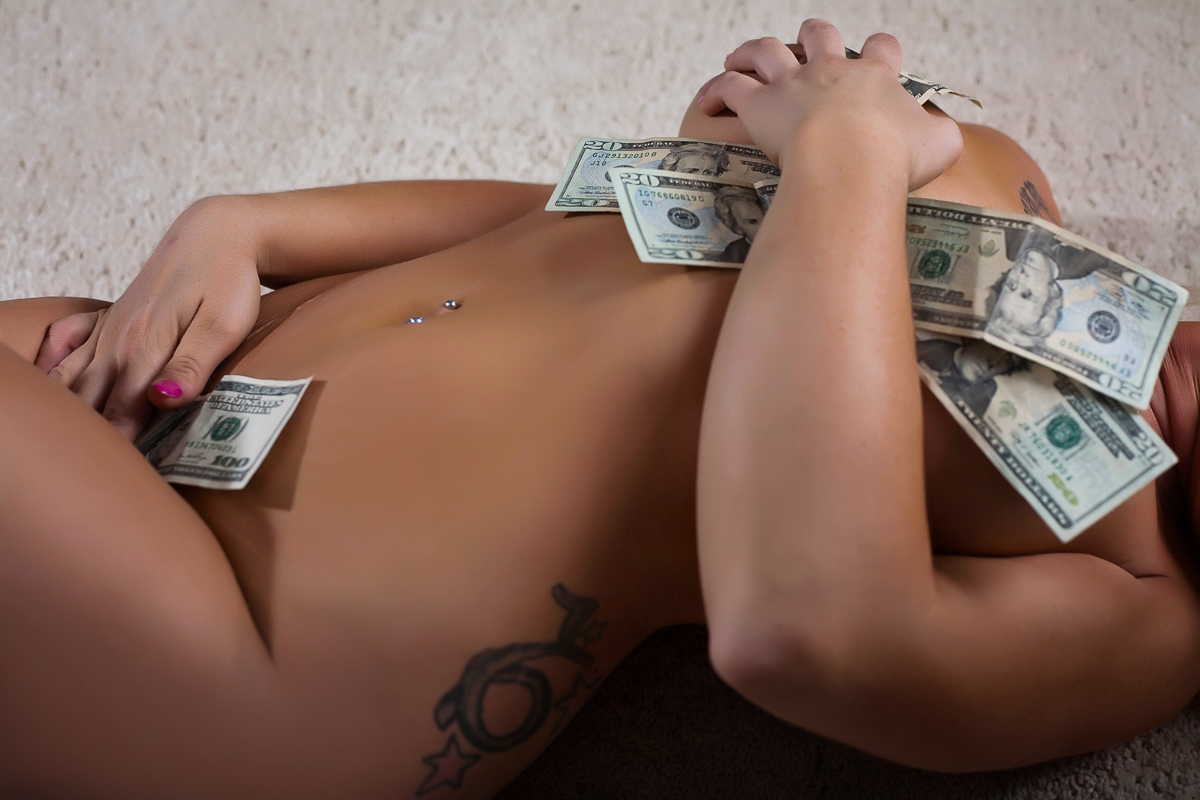 Las Vegas Escorts and Sex Services
Let's face it, people come to Las Vegas for gaming, nightlife, and adult entertainment…and the adult entertainment many visitors are looking for is pay for play sex. Vegas is a sexually charged city that boasts an environment where you can let go of your day-to-day responsibilities and engage in debauchery the likes of which even Caligula has never known.
Visitors who are not well acquainted with the city may believe that it is overflowing with a variety of sex industry opportunities, be it strip clubs, erotic massage parlors or escort agencies. The fact is that many of these sex services fall under the same category: illegal prostitution. Las Vegas is located in Clark County, where prostitution is not legal. Any establishment or individual offering sex for money in Vegas is doing so illegally and, even worse, is putting the customer's safety, health, and reputation at great risk.

Here Are The Legal Escorts Close to Vegas, Working at Sheri's -
9/24/2023 - 9/30/2023
Las Vegas escorts, who purport to provide platonic social companionship, are actually prostitutes who illegally provide sex for money. These women are usually employed by an escort agency, a business that arranges a meeting between the prostitute and the client.

Since their industry is illegal, Vegas escorts have no standards and best practices. The ladies are not adequately tested for STD's such as HIV, chlamydia, gonorrhea, and syphilis and can transmit these diseases to their customers. The agencies often employ bait and switch tactics, utilizing fake photos and false advertising to create the impression that the women they offer are much more attractive, and much more affordable, than they are in actuality. Even worse, Las Vegas is replete with clip joints and sex scams, operations with no purpose other than to rip off unsuspecting visitors looking for sexual activity.  
Sheri's Ranch, the most trusted place for Las Vegas sex
If Las Vegas prostitution is illegal and dangerous, how did the city get such a stellar reputation as a haven for sex? The answer is simple: Sheri's Ranch.

Prostitution in the form of brothels is legal in Nye County, which is adjacent to Clark County. Sheri's Ranch, located just outside the city in Nye County, is the premier legal brothel in the Las Vegas area and is the most trusted sex destination in the United States.      

Why is Sheri's Ranch better than Vegas escorts?
Sheri's Ranch is Las Vegas' legal option for safe, healthy, and discreet encounters with gorgeous women. As a licensed brothel servicing thousands upon thousands of satisfied customers annually, Sheri's is a trusted, time-honored American landmark.
Sheri's Ranch is an STD-free establishment. The legal courtesans who work at Sheri's are tested weekly for all sexually transmitted diseases in accordance with state and county laws. No customer has ever contracted an STD as a result of an encounter with a Sheri's Ranch courtesan.      

Sheri's is a safe and private environment with 24 hour security. The brothel offers discreet billing for all erotic services and the employees and courtesans take great care to respect and maintain the privacy of their customers. To paraphrase a Las Vegas slogan, "what happens at Sheri's, stays at Sheri's".

A diverse array of beautiful and talented women can always be found at the Ranch – and they are always ready to play. Sheri's is open 24 hours per day 365 days per year. The lineup of breathtaking babes is accurate and the photos are always representative of the actual courtesan. No false advertising. No scams.

The brothel is also Southern Nevada's only full-scale sex resort with an on-site hotel, restaurant, and bar. So men, women, and couples who visit the resort can enjoy a Las Vegas sex vacation that they will never forget. The property has luxury hotel suites, several themed sex bungalows, and an entire wing designed entirely for fantasy sex role play.      

Don't risk your health, safety, or your reputation with a Las Vegas escort. Relax and enjoy your sexual adventure with lovely companions at a 100% legal, 100% safe, 100% discreet, and 100% STD-free destination. Do it at Sheri's Ranch and do Las Vegas right!

To learn more about Sheri's Ranch and to learn about our free luxury car service from anywhere in the Las Vegas area,
contact us
now or call (800) 506-3565.